Top 8 Reasons Why You Should Buy LogosLED's IP65 Waterproof LED Panel Light
Are you looking for an IP65 waterproof LED panel light for the damp environment? Here are some reasons why you should take a look at our waterproof LED panel light.
1. Waterproof rubber ring, no glue: Special designed rubber ring for waterproof
LogosLED designed a special module just suitable for our waterproof LED panel light, it fits tightly and works closely with the aluminum frame to keep water out of the lighting fixture;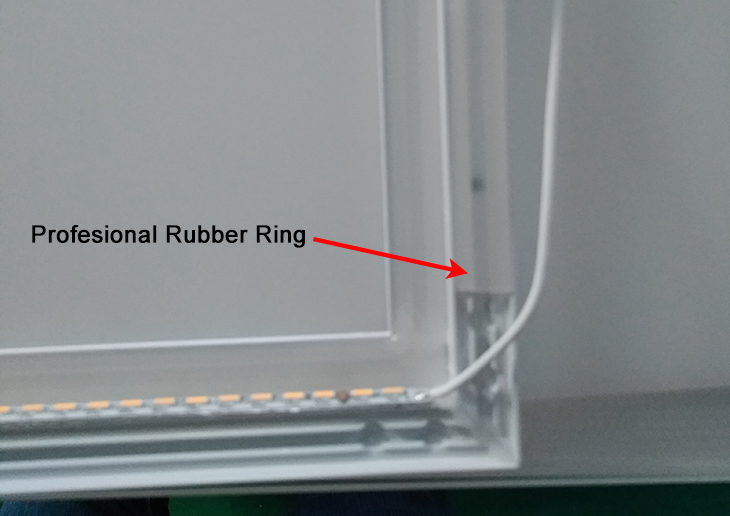 2. Waterproof connectors: 2 waterproof connectors for both lamp and driver
We use professional waterproof connectors for the connection of wires, and the customized designed backboard are just made according to the connectors;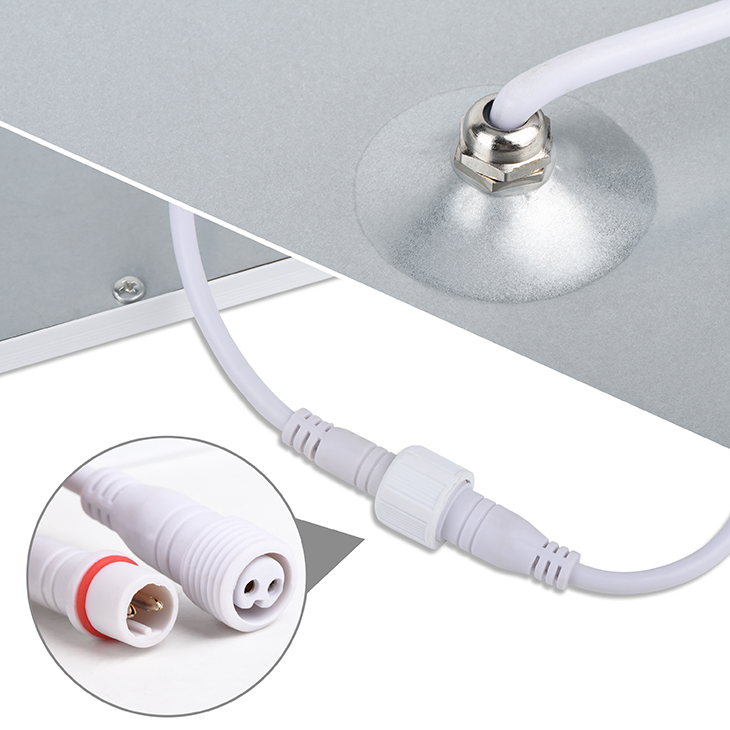 3. Use more screws than others, reliable quality
We use more screws than other suppliers on the back of our LED panel light to make the light fixture more reliable;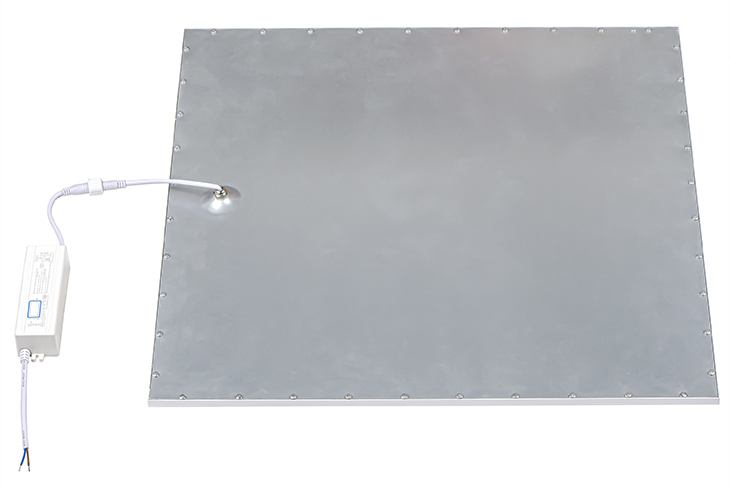 4. High-quality waterproof driver for damp environment
High quality IP65 drivers according to EN&IEC standards are used, reliable for damp environment;
5. Backboard: Galvanized backplate for rust protection
6. LM80 LEDs, long lifespan
We use LM80 LEDs, long lifetime over 50,000 hours;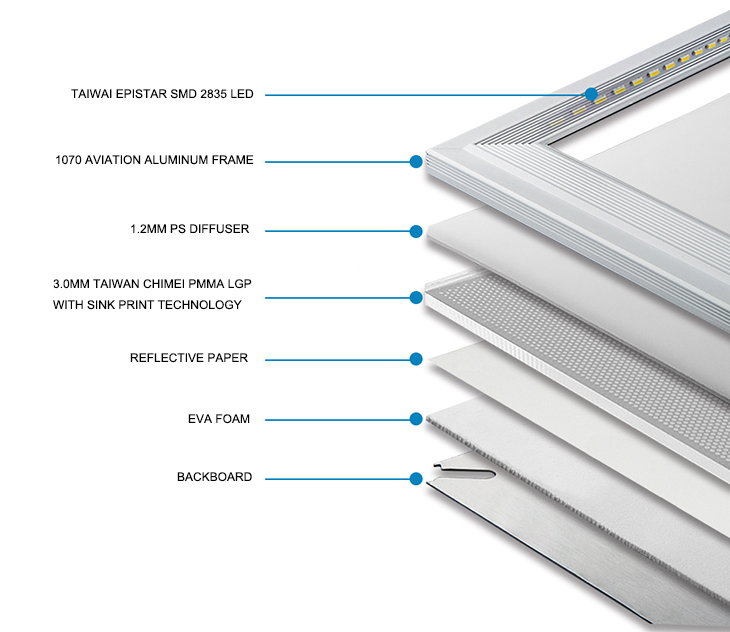 7. High quality 3.0mm PMMA LGP
We use high-quality 3.0mm PMMA LGP(Light Guide Panel) with laser dot printing technology, high light uniformity, and no yellowish;
8. 10.5mm thickness aluminum profile for best heat sinking performance
Click here to learn the details of our IP65 waterproof LED panel lights.
Have more questions? Contact us now to get more details and quotes.