How Smart CCT Tunable LED Panel Light Can Save Your Money
Smart lighting fixtures are more and more popular in markets nowadays. They can be not only controlled by intelligent devices with more functions but also can save more energy than lighting fixtures without smart control. LogosLED launches its smart CCT changeable LED panel lights to market. All the lights are controlled by wireless RF2.4G controller or control panel together, no need places and much money to install so many dimmers and control cords. Let's see how the CCT tunable LED panel lights works to save your money.
Features and Advantages
Wireless RF2.4G easy and simple control of single or group of lights, all the lights that have matched with the controller can be controlled together. More functions are also available, such as scene mode, timing ON/OFF, ID setting, night light mode, etc. They can reduce your SKU and the risk of stocking too many different colors of the lights, and can save the cost of stock management.
There are several controlling methods for our CCT tunable LED panel lights. Here we go to see the differences of the controlling methods.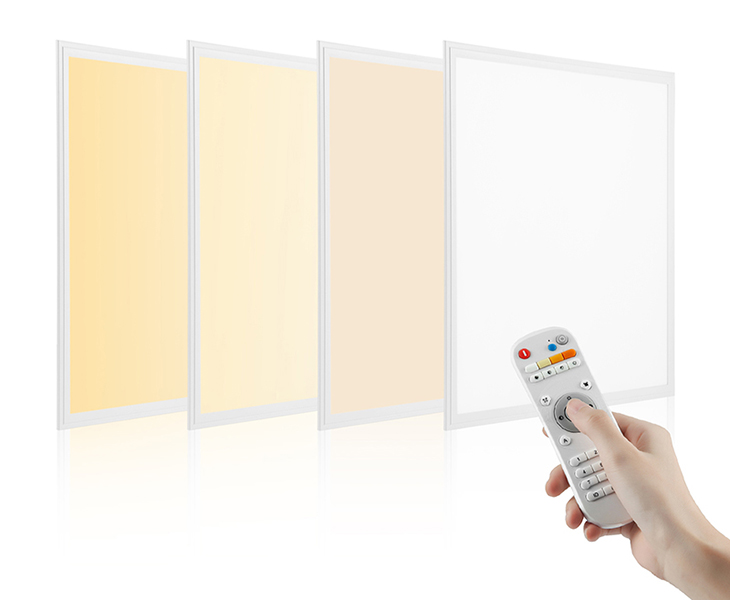 Control Methods
1. Wireless Remote Controller
There are both 4-step 3000/4000/5000/6000K and stepless 3000-6000K dimmable and CCT tunable functions available with wireless remote controller. RF2.4G remote controller can control 99 groups of lamps, and there is no limit to the number of lamps in one group. Every remote controller has its own ID number. One controller can copy and use the ID number of another controller to control the same lamp, and recover its initial ID number.
Additional multi-function are also available with remote controller.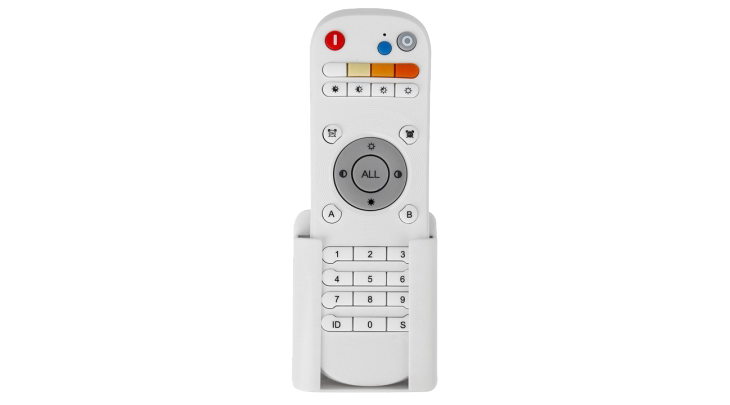 2. Multi-function Control Panel
Multi-function remote control panel is powered by rechargeable Li-ion battery, and support communication protocol RF2.4G. One controller can control 6 groups of lamps, and there is no limit to the number of lamps in one group.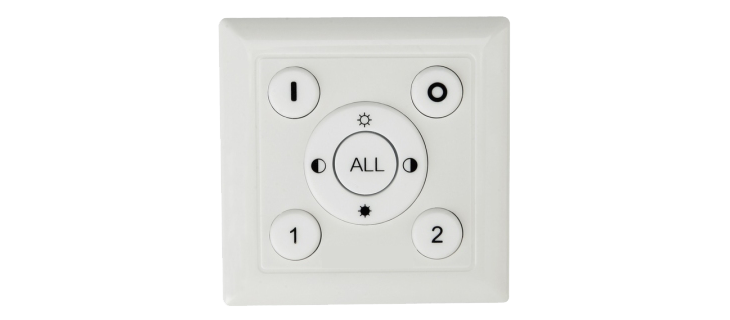 3. Multi-function Scene Control Panel
The scene control panel is powered by button cell and support for RF2.4G communication protocol. It can control only one group of lamps, while there is no limit to the number of lamps in one group. Multi-function ON/OFF, 4 scenes recall, dimming and CCT changeable are all available as well.

4. Daylight Harvesting Sensor
The daylight harvesting sensor can adjust the lamp's brightness according to the ambient illumination. One sensor can connect with one group of lamps via RF2.4G wireless control and no limit to the number of lamps in the group within the effective distance. It can save more energy, and constant illumination can make people more concentrated and effective at work at the same time.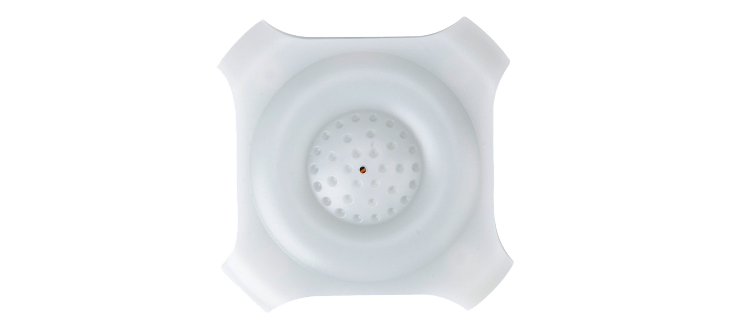 5. Switch & Dimming
We also provide toggle CCT changeable LED panel lights. It is a simple way to change the color of the lamps to save the cost comparing to the wireless remote controlling way. You need to dial the switch to change the color easily. There are 3 colors warm white 3000K, natural white 4000K and white 5000K optional. Dimming is also available via dimming drivers.
Interested in any of these smart lighting products? Contact us now to get more details and offers.