12 Benefits You Can Get With LogosLED's Luna LED Floodlights
LED floodlights are a cost-effective alternative to traditional lights and use in many environments. Different LED flood lights are suitable for different spaces, and there are various LED floodlight suppliers in the oceans of the market. But how to choose a good LED floodlight and a reliable supplier? Here are some advice and benefits you can get with LogosLED's Luna LED floodlights.
1. Power Selection: Power Range 10-200W LED Floodlights
We understand there are very different requirements of luminaires for end-users, so designed 7 modules with wattage range 10-200W for the Luna LED floodlights. You can sell them to various customers according to their requirements. Additional, if you think a 200W LED flood light is not powerful enough, we also have LED floodlights that range 250-1250W for high mast and sports applications.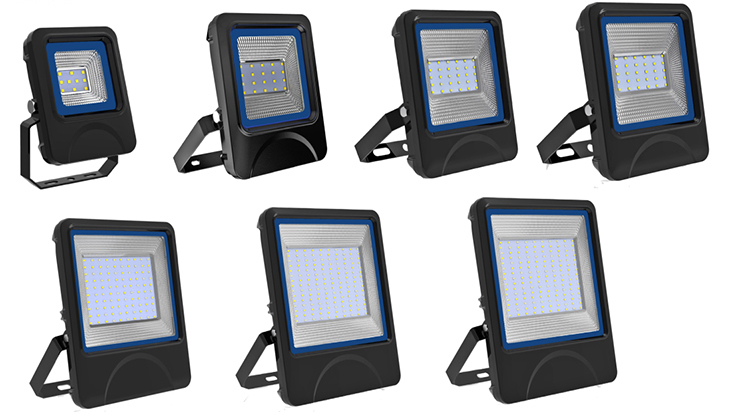 2. IP66 Waterproof LED Floodlights
Our Luna LED flood lights are IP66 structural waterproof design, which is more reliable than other supplier's IP65 degree fixtures in outdoor environments.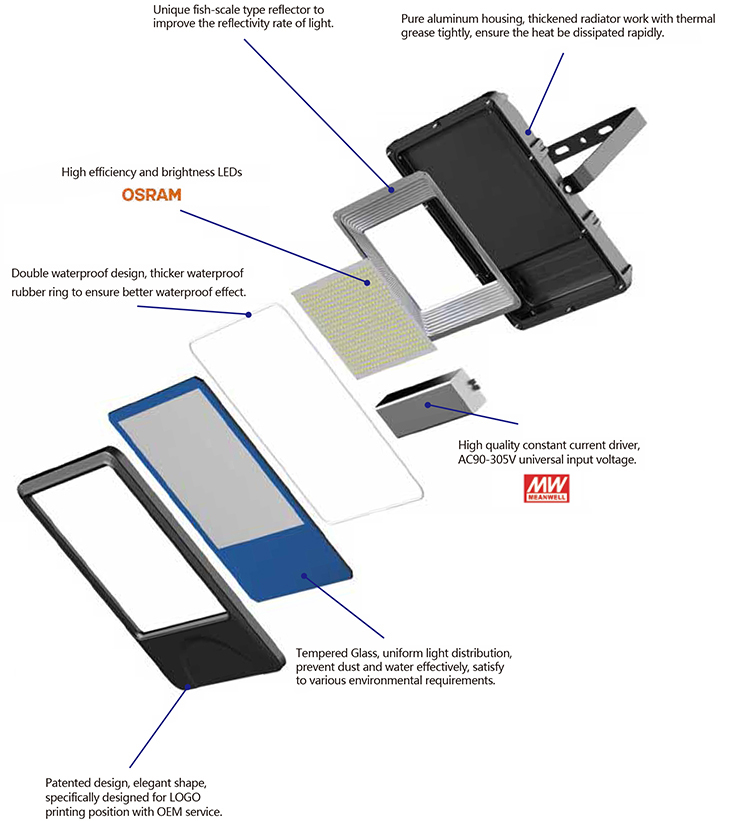 3. Lengthened Bracket for LED Floodlights
Luna LED floodlights have lengthened the bracket, which adjusts the wider angle and applies for more different places than other LED flood lights.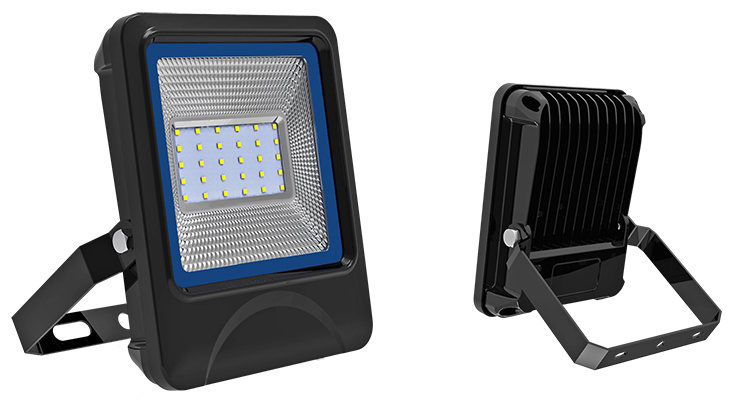 4. High-Efficiency Isolated Constant Current Driver
LogosLED's Luna LED floodlights are packed with brand high-quality power supplies to make the best performance and reliable of the luminaires. We use Germany TUV approved drivers for 10-30W LED floodlights. The LED power supplies are high efficiency isolated drivers, with constant current output and CE-EMC/LVD certified as well. While for 50W-200W LED flood lights, they are packed with top brand Mean Well drivers, which is dual mode constant voltage and constant current output without flicker. They can work from 100-305VAC power and available with various function options, such as dimming and motion sensors.
5. Using Brand LEDs
We use brand Osram SMD2835 LEDs for the Luna LED floodlights. The LEDs are LM80 approved, provide long lifetime and great performance for the luminaires. The LEDs are high brightness and CRI Ra>80 with excellent color rendering, provide a clear and authentic vision of illumination objects.
6. Super Slim Design with ADC12 Die Casting Aluminum
LogosLED's Luna LED floodlights are a super thin integration design concept. The slim LED floodlights are ADC12 die-casting aluminum made, work well at heat dissipation, reduce the temperature of LEDs and ensure the long lifespan of the LED floodlights luminaires.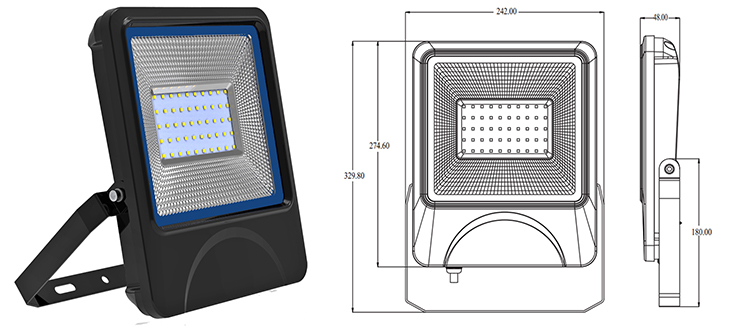 7. Professional Optical Design
Unique fish-scale type reflector and optical design make the luminous efficiency higher than other LED flood lights under the same conditions.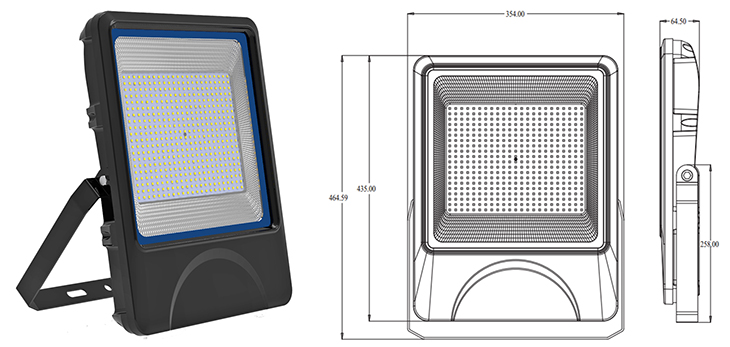 8. Professional Light Distribution
We provide professional light distribution with different optional beam angles for the Luna slim LED floodlights. There are 10°/25°/45°/60°/90°/120° beam angles optional for various applications to meet end user's different requirements.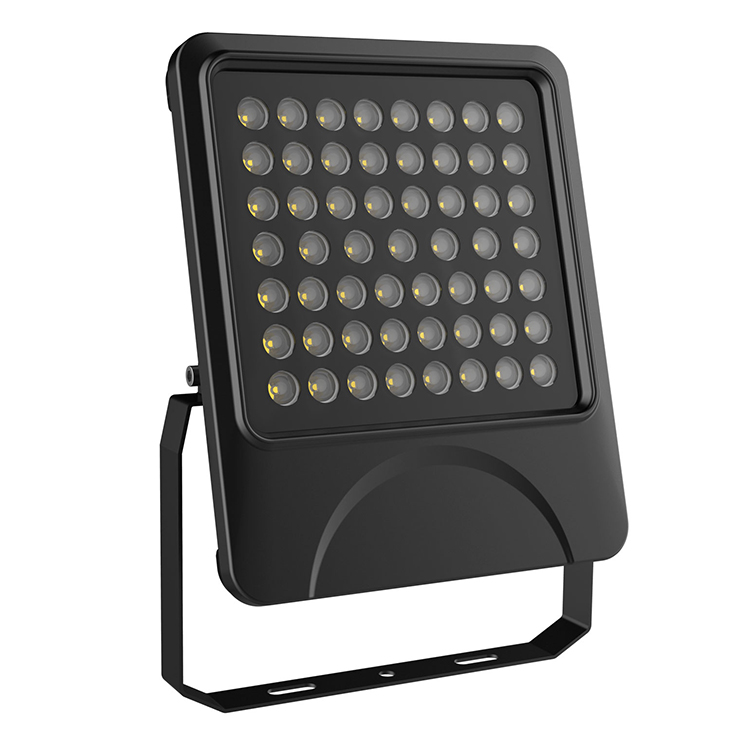 9. Customized Services
Logos Lighting also provides OEM and customized services for our customers. We can print your Logo with laser printing technology on the LED flood lights fixtures on your brands' requirements.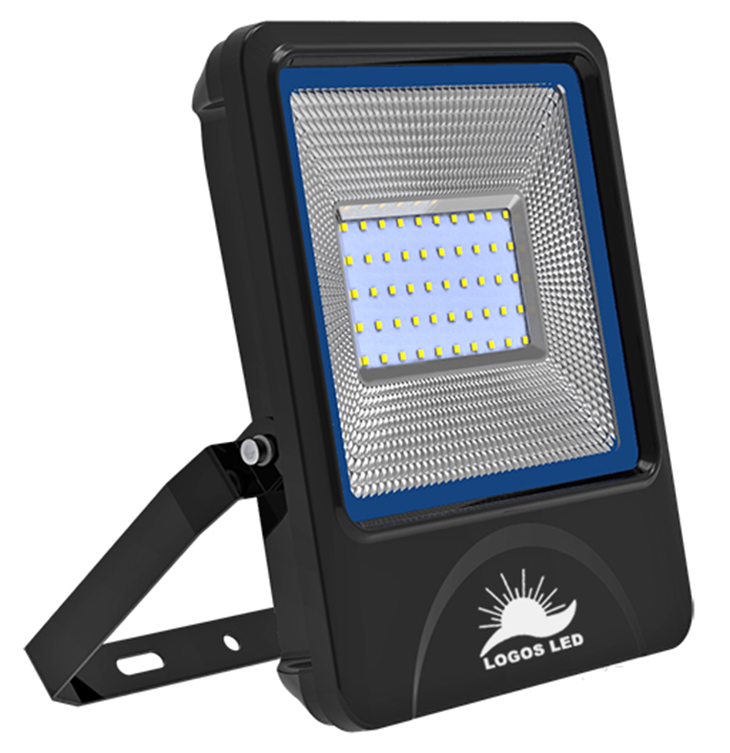 10. Multi-Functions Optional
Multi-functions RGB and motion sensors are available as well for our LED floodlights.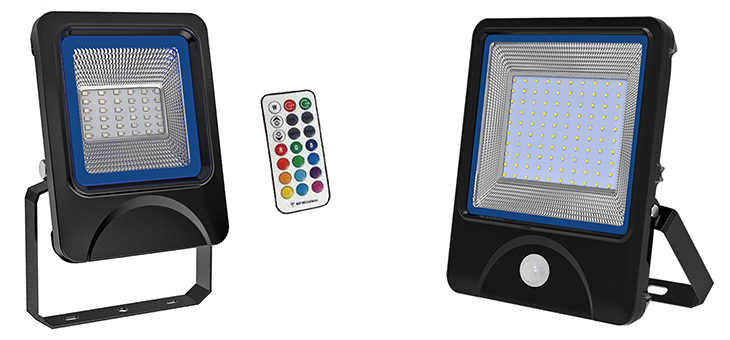 11. Service Life: 50,000 Hours and 5 years Warranty
Our Luna LED floodlights to have a lifetime over 50,000 hours and 5 years factory warranty. We have a thorough and fast response for after-sale services, no need to worry about the problems after buying our products.
12. Free Light Calculation
We offer free light calculations for your project. Our technicists can make Dialux simulations according to your requirements, to help you win the markets and projects more easily.
If you have any questions or need help choosing a good LED floodlight, please contact us directly. Our lighting experts will help you get the best lighting that you need. We can't wait to hear from you and help you get your project off the ground!