Edge Lit and Backlit New Generation LED Panel Lights
Logos Lighting has currently released its new generation LED panel lights backlit plus edge-lit series. New LED panel lights are committed to American and European markets, focused on office and commercial lighting applications.
  New generation LED panel lights includes backlit and edge-lit, dimming or non-dimming available. Square and rectangle in shape with various sizes applied for different markets.
1) Backlit LED Panel Lights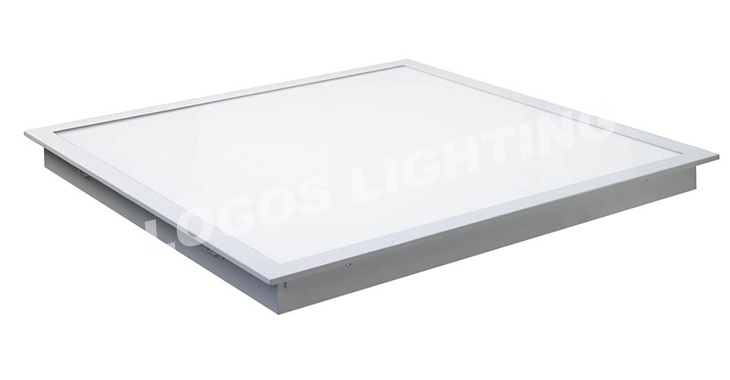 Although today's edge-lit panel lights are more popular than backlit LED panel lights, backlit LED panel lights are still on the market because they are able to produce adequate light. Especially backlit panel lights are prevailing ceiling light at school, work office, hospital, etc. Here makes analyses on backlit structure and performance.
  Backlit ceiling panel light works with the LED light sources at the back of the panel. The light will project light forward across the full scope of the light panel from the front. For backlit LED panel light, LEDs can be placed over a large area to illuminate a light panel. Such LED modules is flexible, user-friendly, and easy-to-repair. To be mentioned, since a certain distance between the SMD LEDs and the panel is required to enable an overall uniform and bright illumination of the entire lamp, this type of light panel cannot be built as thin as one may desire. So backlit is heavier and thicker than edge-lit LED panel light.
  Obviously, backlit LED panel light is more efficient on light output because it did not cause so much light loss on structure.LOGOS's backlit LED panel light efficacy is up to 120lm/w.
  One problem might occur in lighting application since direct-lit LED panel light is able to project light across the full range of the light panel from the front, the light emission might be strong and striking with abundant light output.
2) Edge-Lit LED Panel Light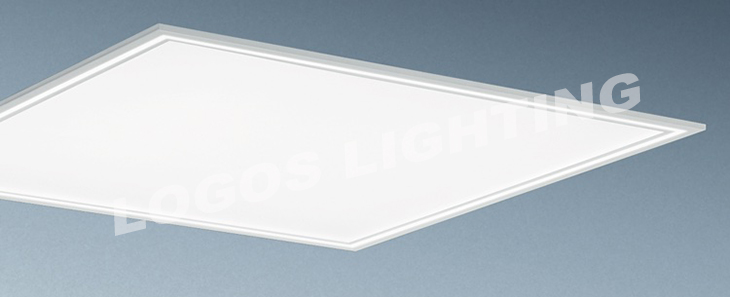 To reduce cost and soften light output, edge-lit LED panel light is designed for more economical lighting solutions. Today edge-lit is very prevailing in recessed ceiling, where it is able to perform better than backlit(direct lit) LED panel light.
  Structurally, edge-lit LED panel lights are constructed with aluminum frame and light panel. It uses high-efficiency PMMA light guide plates and nano-grade diffusers, which makes it optically energy efficient in lighting. Moreover, since LEDs used in edge-lit panel light are placed at the edges, light is not straight-forward but re-directed to the viewing surface, thus makes light output smooth and soft. And compared to backlit panel light, edge-lit LED panel light is thinner.
  New generation edge-lit LED panel light efficacy can reach up to 130lm/w, though a little bit lower than backlit LED panel light. It costs less on raw materials and has good performance.
  Need help choosing a good LED flat panel light? You can contact us directly. We can help you pick between edge lit and direct lit LED flat panels, or give you any other advice that will help you get the lighting that you need for your next project. We can't wait to hear from you and help you get your project off the ground!